Solano County DUI Lawyers
Facing a DUI in California?
Any criminal charge involving drunk driving will be harshly prosecuted in California. DUI (driving under the influence) is the criminal offense of operating a motor vehicle while one has a blood alcohol concentration of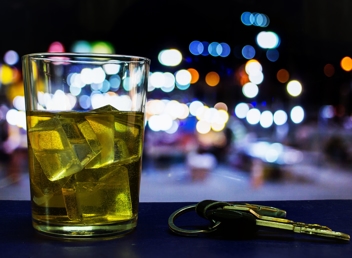 .08% or greater, and/or while one's abilities are impaired due to alcohol or drugs.
When someone is charged with DUI in California, considering their options as to defense may be daunting. Conviction may see as though it is inevitable, especially if there was a blood or breath test administered on the scene at the time of arrest that indicated illegal amounts of intoxication. However, that does not have to be the case. With the right DUI defense attorney arguing in their client's defense, evidence can be challenged and the prosecution's case can be made weak enough to lose the case.
Don't Take Your California DUI Case Lightly
Although defense against a DUI charge with evidence is possible, it does not mean that the charge should be taken any lightly. A first offense DUI can carry penalties including harsh fines, jail time and community service. Those DUI penalties will only increase with repeated instances and aggravating factors. Furthermore, the California Department of Motor Vehicles will place penalties and limitations on one's license, suspending it for up to a year in some cases, which is a penalty completely separate from any criminal consequences.
If you are facing any of the above penalties, reach out to our Solano County DUI attorneys. Call for a FREE consultation!
Is a DUI in California a Felony?
In California, a DUI (Driving Under the Influence) can be charged as either a misdemeanor or a felony depending on the specifics of the situation.
Most DUIs in California are charged as misdemeanors. However, a DUI can become a felony under certain circumstances:
If it's your fourth DUI offense within ten years.
If you have a previous felony DUI conviction.
If the DUI resulted in an accident where another person was injured or killed.
If convicted of a felony DUI, the potential penalties can be severe, including significant fines, a lengthy license suspension, mandatory DUI school, and imprisonment in state prison.
Please note that this is general information and the exact circumstances of the case can affect the charges and potential penalties. If facing a DUI charge, it is advisable to consult with a legal professional who is familiar with California's DUI laws.
Building the Defense You Need for Your DUI in California
The Solano County DUI attorneys at Maas and Russo can help if you've been arrested for drunk driving. Our legal practice is devoted exclusively to criminal defense, meaning that we are able to focus solely on how to defend your legal rights.
Our knowledge of California DUI law and drunk driving cases specifically in Solano County and the surrounding areas enables our attorneys to secure exceptional results for a number of our clients – even in the most serious of DUI cases. You need experienced and aggressive Solano County DUI lawyers on your side.
Areas We Serve
We are proud to represent clients throughout Solano County, CA, including:
Additional Information on DUI Charges in California
At Maas and Russo, we offer a FREE case evaluation to discuss your California DUI and evaluate what we can do to help you! Call (800) 483-0992 or contact us online.