Solano County Domestic Violence Defense Lawyers
Representation for Individuals in Vallejo, CA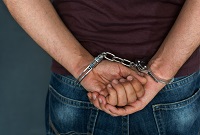 If you are facing domestic violence allegations, they should be addressed immediately by skilled criminal defense attorneys in your area. At Maas and Russo, we are committed to representing clients who have been accused of, or arrested for, domestic violence or domestic abuse in or around Solano County or Napa County, California. With decades of experience, we have represented thousands of cases.
Discuss the details of your case in a free consultation with our Solano County domestic violence lawyers today!
Domestic Violence Can Involve Physical or Emotional Abuse
Unfortunately, criminal laws are extremely broad in the way they define the standard for domestic violence, often allowing overreactions and emotional decisions to lead to the arrest of someone who may not be guilty. As soon as someone makes the accusations of physical or emotional abuse, the police will arrest the alleged perpetrator regardless of whether the accuser was acting out of anger or telling the truth.
Once the arrest has been made and the charge has been placed, nothing can stop the defendant's trial, including the accuser changing his or her mind once they calm down. False accusations of domestic violence are far too prevalent, ruining the lives of innocent people on a daily basis. These empty claims are often found to be the result of a bitter divorce, a heated argument, or a long-time grudge against a former partner.
Begin Building Your Defense Today!
Some of the penalties for a Solano County domestic violence conviction include: up to 4 years in state prison and/or fines of up to $6,000. If domestic violence is against a child, the defendant may face up to 6 years in state prison and up to $6,000 in fines.
If you don't have an attorney and don't contest the restraining order, you may find yourself in a situation where you cannot come into contact with the alleged victim and/or your children as well. You may even need to move out of your home if you share it with the victim. Add to that the serious penalties associated with a domestic violence conviction, and working with our Solano County domestic violence attorneys will be in your best interests.
We are proud to serve clients throughout Solano County, CA, including Vallejo , Benicia, Dixon, Vacaville, Fairfield and Solano.
Contact Maas and Russo for a free consultation now.