Our Solano County Criminal Defense Attorneys
Thomas Maas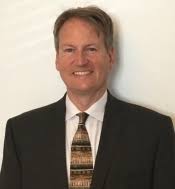 Thomas Maas is an experienced, well-respected criminal defense attorney who earned his reputation through his skill in search and seizure cases and trial preparation. Mr. Maas is a powerful advocate for his clients, whether in
pretrial litigation or trial
. Having practiced in Solano County for 20 years and Napa, and Salinas for 7 years, Mr. Maas has established his ability to fight for and secure justice for his clients in the local Superior Courts. Thomas Maas is committed to providing each client with exceptional service and representation throughout each phase of the criminal process.
Attorney Thomas Maas has been selected to the Rising Stars℠ list by Super Lawyers® magazine for his outstanding achievements in the field of criminal defense, and for demonstrating the highest level of ethical standards. Each year Super Lawyers® releases a comprehensive list of outstanding attorneys in each state. Each attorney that lands on the list undergo a rigorous, multi-phased selection process that is organized by an attorney-led research staff. The objective is to produce a credible and comprehensive list of excellent attorneys that can be used as a reliable resource for consumers and attorneys searching for quality legal counsel. While up to 5 percent of attorneys in the state are selected as Super Lawyers®, no more than 2.5
percent of attorneys are included in the list of Rising Stars℠.
Attorney Maas received his J.D. from Golden Gate University in 1997. He is a member of the State Bar of California, California Attorneys for Criminal Justice, and the California Public Defenders Association.
Carol Long
Carol Long is an experienced, tenacious attorney who has dedicated her career to fighting for her clients accused of a crime for almost 17 years. Ms. Long is well-known and respected for her diligence and heart inside and outside the courtroom. She brings commitment, compassion, and determination in her representation of all her clients.
Ms. Long began her career in Tulare and Stanislaus County Superior Courts and has fought for justice for her clients in Solano County for the last ten years. Ms. Long joined the Maas Law Offices in 2010 and continues to earn the respect of her peers and her clients.
Ms. Long received her J.D. from the University of California – Hastings College of Law in 1996 and is a member of the State Bar of California.
Boris Bindman
Boris Bindman joined the Maas Law Offices as an associate in 2017. He began his career in criminal defense by working for the Solano County Public Defender's Office after graduating with honors from Washington and Lee School of Law and UCLA. Before joining Maas Law Offices, Boris sharpened his skills by representing clients in a broad array of criminal matters as a Deputy Public Defender for Lassen County, including Driving Under the Influence, Reckless Driving, Evading Arrest, Vehicle Offenses, Assault, Battery, Drug and Paraphernalia Possession, Firearm Offenses, Theft, Marijuana Cultivation and Possession, Fish and Game Violations, Domestic Violence, Violation of Protective Orders, Resisting Arrest, Vandalism, and Sex Offenses. Boris's extensive experience includes representing clients in Jury Trials, Court Trials, Motions to Suppress, Motions to Dismiss, Discovery Motions, Pre-trial Negotiations, Plea Bargaining, Sentencing Hearings, Probation Violation Hearings, Investigations, Appeals, and Post-Conviction Reductions and Dismissals.
Boris has devoted himself to a career in criminal defense and fighting for the rights of the accused—a passion stemming from his own experiences as an accused after he falsely arrested due to a misidentification when he was a minor. This experience left him intimately aware of the kind of stress and fear a criminal accusation causes in one's life. Bringing this memory to the courtroom and negotiating table alike, Boris fights with integrity and compassion for his clients every step of the way. Maas Law Offices is proud to welcome Boris to the team, for his rapid achievements and client-centered approach to representation and advocacy have quickly gained him a reputation as a fearless and zealous advocate for his clients.
DANIELLE JONES
Dani has been a part of the Maas Law Offices team since 2016. Dani attended law school at Golden Gate University School of Law, where she achieved the Academic Excellence in Litigation Award upon graduating, and the Witkin Award in Professional Responsibility. Dani also earned a specialization in litigation during her tenure at Golden Gate University. During law school, she participated on the national Mock Trial Team, traveling across the country to Washington, D.C., Chicago, and Connecticut. In one of these national competitions, she earned the Best Closing Argument award from the judges.
From 2014 - 2016, despite being a full-time student and competing on her school's national Mock Trial team, Dani worked for a private criminal defense attorney in Martinez, CA, whose focus was on defending clients facing either life in prison without the possibility of parole or the death penalty.
As a certified law student, Dani conducted a jury trial defense of a client accused of DUI. Dani has vast experience at all levels of the criminal defense world. Since her beginning as an attorney at Maas Law Offices, Dani has resolved several matters favorably for her clients and continues fighting for their rights daily. Dani takes each one of her client's cases personally and handles each with individualized care.
Dani has devoted her career to fighting for the accused to ensure their rights are respected and they are perceived as real people whose lives matter. Everyone has a voice, and Dani has chosen to help her clients be heard.