Our Solano County Criminal Defense Attorneys
Thomas Maas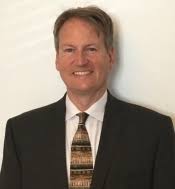 Thomas Maas is an experienced, well-respected criminal defense attorney who earned his reputation through his skill in search and seizure cases and trial preparation. Mr. Maas is a powerful advocate for his clients, whether in
pretrial litigation or trial
. Having practiced in Solano County for 20 years and Napa, and Salinas for 7 years, Mr. Maas has established his ability to fight for and secure justice for his clients in the local Superior Courts. Thomas Maas is committed to providing each client with exceptional service and representation throughout each phase of the criminal process.
Attorney Thomas Maas has been selected to the Rising Stars℠ list by Super Lawyers® magazine for his outstanding achievements in the field of criminal defense, and for demonstrating the highest level of ethical standards. Each year Super Lawyers® releases a comprehensive list of outstanding attorneys in each state. Each attorney that lands on the list undergo a rigorous, multi-phased selection process that is organized by an attorney-led research staff. The objective is to produce a credible and comprehensive list of excellent attorneys that can be used as a reliable resource for consumers and attorneys searching for quality legal counsel. While up to 5 percent of attorneys in the state are selected as Super Lawyers®, no more than 2.5
percent of attorneys are included in the list of Rising Stars℠.
Attorney Maas received his J.D. from Golden Gate University in 1997. He is a member of the State Bar of California, California Attorneys for Criminal Justice, and the California Public Defenders Association.
Carol Long
Carol Long is an experienced, tenacious attorney who has dedicated her career to fighting for her clients accused of a crime for almost 17 years. Ms. Long is well-known and respected for her diligence and heart inside and outside the courtroom. She brings commitment, compassion, and determination in her representation of all her clients.
Ms. Long began her career in Tulare and Stanislaus County Superior Courts and has fought for justice for her clients in Solano County for the last ten years. Ms. Long joined the Maas Law Offices in 2010 and continues to earn the respect of her peers and her clients.
Ms. Long received her J.D. from the University of California – Hastings College of Law in 1996 and is a member of the State Bar of California.