Interview with Attorney Thomas Maas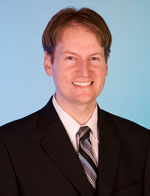 #1: What made you want to become a criminal defense lawyer?
When I was a young boy, my father became a criminal defense attorney. He had interesting, very serious cases and I would go watch him in trial. He would introduce me to and tell me all about his clients and their families, and he loved them and fighting for them. I saw that people accused of crimes are people just like the rest of us, and that they need lawyers that fight for justice for them.
#2: Tell us about a case that you are particularly proud of:
My first trial where my client was facing life (minimum of 25 years before his first parole hearing) was a very serious case and he was only 18. The odds did not seem good at trial, and he declined an offer that would have had him home in 6 months. The jury listened attentively to the case, I fought hard, my client testified and the jury fell in love with him. He was acquitted of all charges and 6 jurors came to visit me at my office to tell me how much they liked him, how much they had hopes for his future and to congratulate me on a job well done.
#3: What advice do you most often give your clients & why?
My clients meet me in their darkest moments. They are accused of crimes that can take away their futures, land them in jail or prison, or lose their jobs if they are convicted. I tell them to take a deep breath, resume their lives, tend to their families and let me worry about how to secure justice for them.
#4: In your opinion, how is Maas and Russo different from other firms?
We are different in the way we care about our clients. All the attorneys and administrative staff have known each other and our families for almost fifteen years. We believe in what we do, and treat our clients the same way we treat each other. Victories are celebrated together, and setbacks are suffered together. Our collaborative efforts as a law office are greater than the sum of our individual input and our clients both secure justice and feel respected and seen along the way.
#5: What types of cases do you specifically represent?
We represent all misdemeanor and felony offenses in State Court.
#6: Does it help to have more than 15 years of experience?
Experience can be important, if the experienced attorney still has the burning desire in his or her belly to fight for the underdogs, to secure justice in its many forms and to believe in clients and the importance of their legal representation. It is helpful to have a seasoned defense attorney who knows the prosecutors, judicial officers, probation officers and everybody involved in the criminal justice system. If you have earned a reputation as a warrior who fights hard but fairly, your opponents will respect you as you fight for your clients, and your opinions carry weight with the decision makers who have power and sway over your clients' futures. Carol Long and I have earned those reputations.